Over the last ten years, Hospital care alone has caused over 2,000,000 deaths and three times that many survivable injuries. According to recent news reports, the numbers could be as much as ten times that many (see video below). In order to alleviate this problem and reach the proposed national goal of a safer and more reliable health care system Congress needs to add a new section entitled "Patient Safety Standards" because PPACA is thus far silent on the issue of patient safety. For starters, they can focus on the twenty-eight never-events that Medicare, Medicaid and private insurance companies will refuse to pay for because these are common hospital mistakes that should never happen. We shall focus on those for which standards for prevention can be logistically legislated. There are also other aspects of health care such as institutional mismanagement that need legislative action such as corporate officers being held personally accountable for death and injury due to fiscal recklessness, maintaining dangerous staffing levels and leaving life support equipment in disrepair.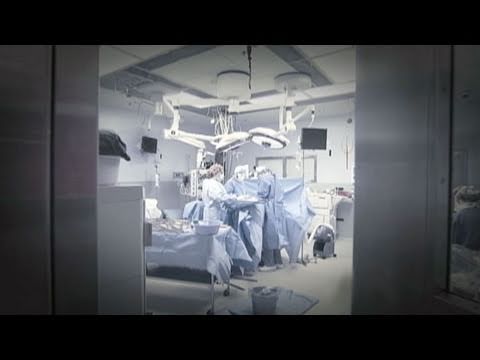 Legislating Patient Safety Standards in Hospitals
The new amendment to PPACA to mandate patient safety standards must require such standards of care that would render those common sentinel events that cause death or serious disability as unlikely to ever occur.
1.      Surgery performed on the wrong body part
The standards for prevention should include a preoperative visit during which the surgeon draws the incision line on the skin with a non-toxic marker pen where the surgery is to take place. Additionally, there needs to be a barcode system in use that the nurse can use to verify the planned procedure and body part to ensure that there is no confusion between right and left. There also needs to be a requirement to ask the patient to state his or her understanding of what surgical procedure is to be performed and on which part of the body. The failure to implement these safeguards should result in being liable for criminal negligence.
2.      Surgery performed on the wrong patient
Patient identification is simple and straight forward. The patient wears an identification bracelet with a barcode that the circulating nurse can use to match the patient with the chart and the operating room schedule. The patient safety standard amendment must emphasize that failure to properly identify a patient prior to surgery will not be tolerated.
3.      Wrong surgical procedure performed on a patient
It would be catastrophic if a person goes in for a gall bladder removal and wakes up missing a healthy kidney and then has to go again to remove the diseased gall bladder. Unfortunately, such a scenario is not so rare. Similar safeguards need to be in place as for the two sentinel events described above with criminal penalties for wanton non-compliance.
4.      Unintended retention of a foreign object in a patient after surgery or other procedure
The retention of a foreign object like a sponge, instrument or needle is pure recklessness. The purpose of including this in health care reform legislation is to impress upon the surgeons and nurses the need to remain diligent in counting the items before during and after surgery to make certain that what went into the body cavity was removed before closure. If the count is wrong, there must be an x-ray taken in the O.R. without exception, preferably before final closure. The failure to carry out those simple precautions is reckless endangerment and should carry penalties for criminal negligence.
5.      Death or brain damage due to lack of oxygen during anesthesia
The primary responsibility the anesthesiologist or nurse anesthetist is to maintain the patient's airway and provide adequate oxygen. This is especially crucial because during induction the anesthetist administers a drug that paralyzes every muscle in the body rendering the patient incapable of breathing. Therefore, he or she has total control over the patient's respirations. The failure to properly intubate the patient to establish an airway is lethal. Two or three minutes of depriving the brain of oxygen will invariably produce irreversible brain damage. Thus in the interest of public safety the patient safety amendment must contain a mandate to auscultate[1] the lungs immediately after intubation. Listening for the movement of air assures that the lungs are being properly aerated. Additionally, there has to be a mandate for make certain that the oxygen line is connected. Finally, there is need for periodic arterial blood gas levels during the course of surgery. If a wanton breach of these basic standards results in death or permanent brain damage, there should be liability for criminal negligence.
6.      Death of a basically healthy patient during or within 24 hours of surgery
With the unexpected death or serious disability within 24 hours of surgery of a patient classified as otherwise healthy, one has to suspect that there was an untoward preventable event. The patient safety amendment (PSA) would have to require reporting the death to state and local authorities and conducting investigation as to the cause of death. The results of the investigation must be fully disclosed to the family along with any incident reports or internal memos. Any attempt at cover-up should result in criminal liability. (to be continued)
---
[1] Listen with a stethoscope